Police/Fire
House Fire on Lovett Road
By
|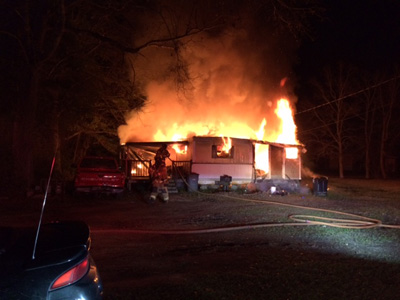 From CFD
A Central family was away from home when a fire struck their residence Tuesday night. Unfortunately, the fire destroyed the home and its contents according to Deputy Chief Charles Mondrick.
Central Fire Department received the call at 8:43 pm, reporting a mobile home on fire in the 12800 block of Lovett Rd. On arrival, firefighters discovered the residence was heavily involved in fire. While the fire was quickly controlled, the family lost everything, according to Mondrick. The American Red Cross was assisting in the family and firefighters believe the cause of the fire to be electrical in nature.
East Side and District Fire Department assisted at the scene and a fire investigator from the Baton Rouge Fire Department assisted with the fire investigation.