Sports
BREC Central Sports Park Opens Friday
By
|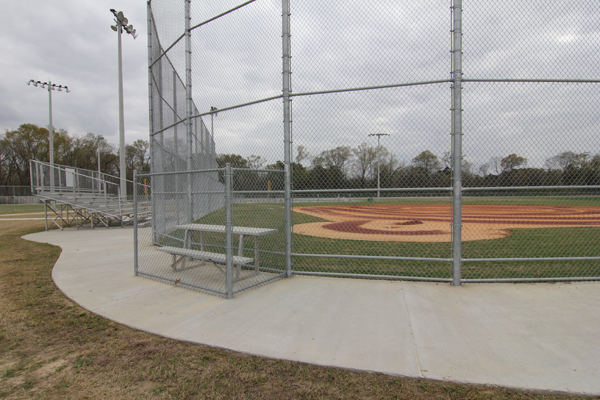 Photo by Michael Spangler
BREC Press Release
BREC will hold an official opening ceremony on Friday, March 21 at 5:15 p.m. to commemorate the grand opening of the new Central Sports Park, 10501 Lovett Rd.
Scheduled to participate in the grand opening ceremony are BREC Superintendent Carolyn McKnight, state Sen. Mack "Bodi" White, Central Mayor Shelton Watts, and BREC Commissioners. All are slated to throw the ceremonial first pitch of the game.
BREC is inviting the entire Central community to come out to the ballpark to take in the new features of the park, while the Central Area Youth League kicks off its spring baseball tournament. The first game will start at 6 p.m. on Friday evening.
"We are absolutely elated to officially open the Central Sports Park. After listening to the citizens of the City of Central, we are certain they will be pleased with how BREC delivered on the promise made to develop a sports park that the entire family can enjoy for many years to come" said McKnight. "We are looking forward to an exciting celebration and grand opening ceremony."
The new Sports Park features five lighted, fenced baseball fields with aluminum bleachers. The concession building is air conditioned with large modern bathrooms. The park also has three lakes, with a 1/3 mile walking path. At this time, only one entrance is open which located off of Lovett Rd., a short distance south of Hooper Rd.
The first phase of improvements were paid for by BREC. Soon a second phase will begin which will add two more lighted baseball fields, a playground, and several multi-use fields. This phase is being funded with BREC and State dollars.
The developments at Central Sports Park mark the latest phase of park improvements made by BREC as part of the 2004 Imagine Your Parks program.