Announcements
Alicia Fergerson to Marry Duncan Matthew McKeough, II
By
|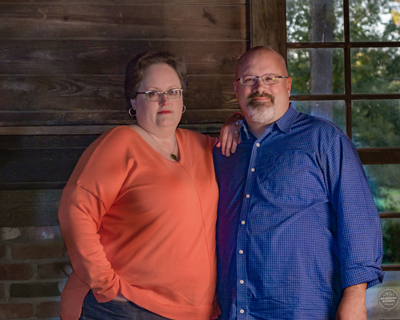 James D. "Jim" and Charlotte Fergerson of Central, Louisiana, announce the engagement and forthcoming marriage of their daughter, Alicia Nicole, to Duncan Matthew McKeough, II, son of Paul K. and Mary McKeough of Baton Rouge. Matt and Alicia will be married on June 17, 2017, at Zoar Baptist Church in Cental, Louisiana. Bro. Dennis McAnally will officiate.
Alicia is a 1994 graduate of Central Private School, a 1998 graduate of Louisiana College (Bachelor of Arts in Journalism), a 2008 graduate of Southeastern Louisiana University (Master of Arts in Teaching), and a 2015 graduate of Ashland University in Ashland, Ohio, (Master Arts in American History & Government). She currently serves as the social studies department chair at Central Private School.
Matt is a 1991 graduate of Theodore Roosevelt High School in San Antonio, Texas. He earned a Bachelor of Science in Nuclear Engineering Technology while serving in the United States Navy. After retiring with 20 years of service to our country, he completed a Master of Arts in Teaching at Louisiana State University in 2014 and a Master of Arts in English at Southeastern Louisiana University in 2016. He will begin teaching middle school English at Holy Family School in Port Allen, Louisiana, in the fall.
The couple will reside in Baton Rouge after a honeymoon trip to Arkansas and Missouri.