Announcements
Joseph and Kendall Gatechair Welcome Son Noah Grey
By
|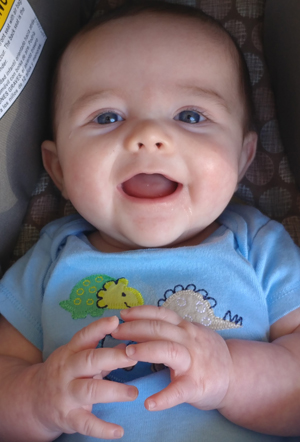 Joseph and Kendall (Hamilton) Gatechair proudly announce the birth of their son Noah Grey. He was born at 10:32 AM on January 4, 2017 and weighed 7 lbs 11 oz and was 20 inches long. He was welcomed home by big brother Josiah.
Proud grandparents are Jerry and Mandy Hamilton of Greenwell Springs, Joe and Jenny Gatechair of Violet, and David and Trudy Beach of Baton Rouge.
Great-grandparents are Willie Mae Kelley* and the late Clifton W. Kelley, Sr., the late George C. Hamilton and the late Ouida Z. Hamilton, the late Earsking Gatechair and the late Annabelle Gatechair, and Teeny and Johnnie LeBlanc. *Sadly, Noah's great-grandmother Willie Mae Kelley passed away January 5, 2017, the day after his birth.