Health
Eye Vitamins: Are They Worth It?
By
|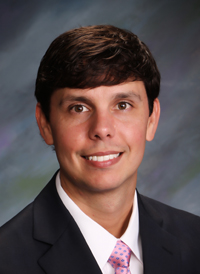 By Kevin A. Rogers, OD
Rogers Regional Eye Center
Absolutely! Eye vitamins (Nutraceuticals) help everything from Dry Eye Syndrome to Macular Degeneration to overall ocular health. Dry Eye Syndrome is a chronic eye disease that affects tens of millions of people. There a numerous ways to treat the disease based on severity and the acuteness of the problem. Once the disease has been stabilized one of the best ways to maintain good tear film quality is with the use of nutraceuticals. It is recommended to take 1000mg Omega 3 EPA/DHA daily to maintain a healthy stable tear film. One of the main treatments for Dry Age Related Macular Degeneration is the prescribing of nutraceuticals. These vitamins are purchased either through your eye care provider or at your local pharmacy. Your doctor will certainly recommend preferred brands based on concentration and configuration of vitamins, as well as the overall absorbency rate. Absorbency rate is how well your body does at absorbing the products you are taking. I tell patients all the time that the most important part of any vitamin is not how much you take but the quality of what you take. This holds true of any vitamin, not just eye vitamins. So, talk to your eye doctor and ask them what the best eye vitamins are for you!