Announcements
Amber Sheree' Boothe and Daniel Bill Yadon to Marry in May
By
|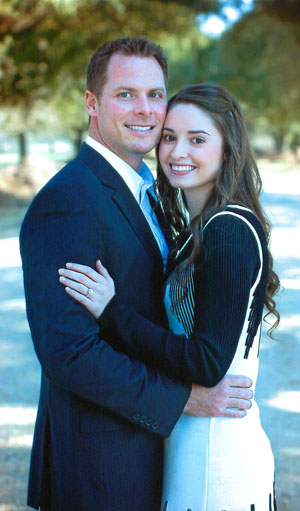 Mr. and Mrs. Barry Boothe are pleased to announce the engagement of their daughter, Amber Sheree' Boothe to Daniel Bill Yadon, Jr., son of Mrs. & Mrs. Daniel Yadon of Mount Dora, Florida on September 18, 2016. Amber is a graduate of Central High School and Southeastern Louisiana University. She received her bachelor of science degree in nursing from Southeastern and is currently employed at Woman's Hospital in the NICU.
Daniel is a graduate of Apopka High School and University of Central Florida, where he obtained his business degree. He is self-employed and owner of Legacy Hardscapes, LLC in Sorrento, Florida.
The bride-elect is the granddaughter of Mr. & Mrs. John Boothe and Mr. & Mrs. David Goss. The groom-elect is the grandson of Bud and Francis Yadon and Carol Joyce and the late Don Joyce.
The wedding and reception will take place on May 6, 2017, at Forrest Grove Plantation in Denham Springs, Louisiana.