Police/Fire
Central Fire Department Responds to House and Brush Fires
By
|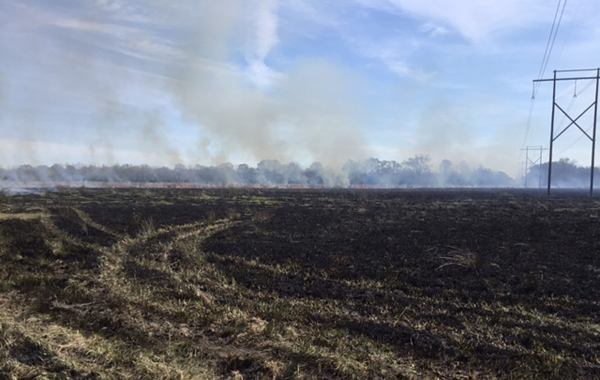 Submitted by Central Fire Department
Thursday night, March 2nd, Central Fire Department along with East Side Fire Department responded to a working house fire in the 14100 block of Greenwell Springs Road at 7:39 pm. Heavy fire was burning through the roof of the flood damaged home when firefighters arrived. Firefighters initiated an interior attack and controlled the blaze by 7:44 pm. Fire damage to the home was extensive in the attic, with water damage in the living area. There was no one living in the home at the time of the fire and there were no injuries suffered by civilians and firefighters. District Six Fire Department covered an empty CFD station.
On Saturday morning, March 4th, CFD responded a District Chief, a Brush Fire ATV and a Tanker to assist the Chaneyville Fire Department on a large brush fire at the intersection of Arleen and Watson. Due to the large area burning, heavy winds and the close proximity of homes to the fire, assistance was requested from Pride and Zachary Fire Department's as well. Fire crews confined the fire to the large field and there was no structural damage to near by homes nor were there any injuries.
CFD fire companies responded Wednesday morning the 8th of March at 7:12 am for a reported house fire in the 12600 block of Joor Road. When fire companies arrived, light smoke was showing from the roof and a small smoldering fire was discovered in the heating unit located in the attic. Damage was limited to the heating unit and there were no fire service injuries. The occupant of the home awoke to the smell of smoke and was showing signs of minor smoke inhalation, therefore EMS and fire service personnel checked the occupant for injuries. The occupant did not suffer significant injuries and was not transported from the scene. CFD District Chief Brad Starns stated while this occupant was lucky and was awakened by the odor of smoke, residents should have properly installed and maintained smoke detectors in their homes for their safety.