Announcements
Wedding Officiant Rhonda Anders Honored For Excellence
By
|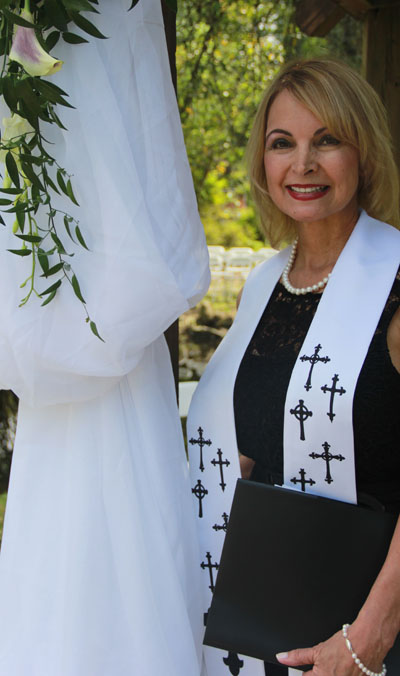 WeddingWire, the leading global online marketplace for the wedding and event industry, announced Magnolia Ceremonies as a winner of the esteemed 2017 WeddingWire Couples' Choice Awards for Wedding Officiant in Central, Baton Rouge, and other areas in Louisiana. She has held this prestigious award for 3 consecutive years.
The Couples' Choice Awards recognize the top five percent of wedding professionals on WeddingWire who demonstrate excellence in quality, service, responsiveness, and professionalism. The prestigious awards are given to the top local wedding professionals across more than 20 service categories, from wedding venues to wedding photographers, based on their professional achievements from the previous year.
The WeddingWire Couples' Choice Awards winners are determined solely based on reviews from real newlyweds and their experiences working with Rhonda Anders. Awards are distinguished for the quality, quantity, consistency and timeliness of the reviews they she received from the past couples that she united in marriage.
"The Couples' Choice Awards' ninth year features one of the most impressive groups of dedicated and acclaimed wedding professionals yet," said Timothy Chi, CEO, WeddingWire. "It is our honor to work with high-caliber officiants such as Rhonda, who not only makes a couple's big day possible, but also contributes to the more than 2.5 million U.S. reviews represented on WeddingWire. We congratulate all of this year's winners on their achievements."
Magnolia Ceremonies is thrilled to be one of the top Wedding Officiants statewide on WeddingWire. We would like to thank our past clients for taking the time to review our business on WeddingWire. We truly value all of our clients and appreciate the positive feedback that helped us earn a 2017 WeddingWire Couples' Choice Award.
For more information about Magnolia Ceremonies,, please visit our WeddingWire Storefront today at https://www.weddingwire.com.