Business
Bank of Zachary Names Mark S. Marionneaux President
By
|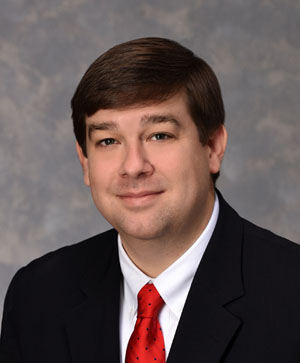 Press Release
Zachary, LA (January 3, 2016) – Bank of Zachary announced that Mark S. Marionneaux will succeed Preston L. Kennedy as president effective January 3, 2017. Kennedy will continue serving as CEO and a member of the Bank's Board of Directors.
As president, Marionneaux will build upon the strong foundation Bank of Zachary has established. For over 100 years, the Bank has served the community with impressive customer service and innovative products, and has made it a mission to give back to the community where they are located.
"It is very humbling to be only the 8th President in the bank's 112 year history. The people that have given so much to make this a great community bank have left a tremendous foundation for us to build upon. I look forward to serving our employees, customers, community, and shareholders."
Currently serving as Bank of Zachary's Senior Vice President and Chief Lending Officer, Marionneaux brings 14 years of banking experience in areas including commercial, mortgage, and agriculture lending.
Marionneaux has been active in the Zachary volunteer community as a board member and past president of both the Zachary Chamber of Commerce and the Rotary Club of Zachary. He is former board member of the Regional Arts Council of Zachary and Zachary Food Pantry. In 2014 he was recognized as one of The Greater Baton Rouge Business Report's 40 under 40 and in 2016 was chosen as Zachary Chamber of Commerce's Business Person of the Year.
A native of Winnsboro, Marionneaux has a bachelor's degree in agricultural business from the University of Louisiana at Monroe and is a graduate of the Graduate School of Banking at Louisiana State University.
Marionneaux currently resides in Zachary with his wife, Alicia, and their three children Dylan, Kaylea, and Paige.