Sports
Central High Offering Judo Program
By
|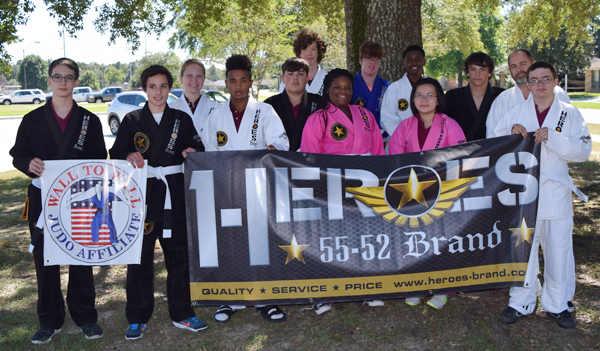 Submitted by Ami Winter, CHS
As an alternative to traditional physical education courses, Central High School has begun offering Judo as a P.E. elective. The initiative began as an outreach program designed to grow and develop Judo in the region. Judo is the most widely practiced martial art in the world but is significantly less popular in the United States. Wall to Wall Martial Arts in Watson has been teaching and growing Judo for decades. "We wanted to continue to share our art with the community. One of our instructors is a teacher at Central High School and approached us with the idea of working with the school to develop an outreach program," says Sensei James Wall, owner of Wall to Wall Martial Arts.
The school was very receptive to the idea and began offering the course as an elective this fall. The course has eleven students currently enrolled. "One of the early hurdles was having enough gis (Judo uniforms). Luckily, through our relationship with one of our suppliers, we were able to provide each of the students with their own custom Judo gi," adds Sensei Wall. Indeed, HEROES brand gi and kimono manufacturer found a way to make sure the students received high quality uniforms. Wall to Wall orders custom gis for their judoka from HEROES and HEROES adds Wall to Wall logos and patches to the gis.
The judo students at the school will learn the basic throws and grappling techniques of the art and will have the opportunity to compete and earn rank. The ranking will be through the Wall to Wall system and will be certified under the United States Judo Association (USJA) or through the Freestyle Judo Association. The overall objective of the course offering is to build self-esteem, to encourage fitness, and to instill discipline and character in all those participating.