Community
Cristal and Charles Hebert: Honoring and Remembering
By
|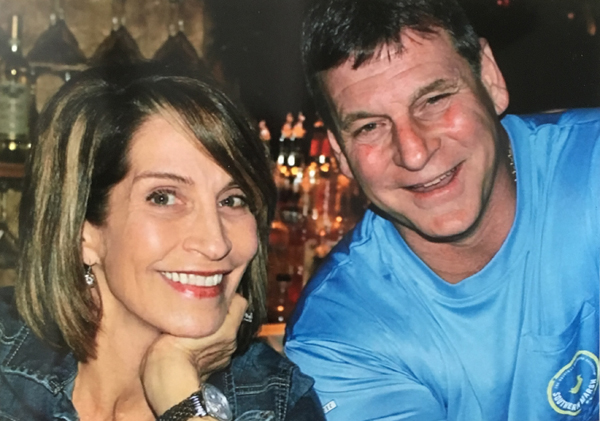 By Mia Freneaux
Only one word comes to mind when one talks with Cristal Hebert – 'indomitable". Cristal and her husband Charles are the owners of American Farmhouse Restaurant on Hooper Road. On August 13, their restaurant received 4 feet of water. Their house took on seven feet. Despite this, the Heberts spent time rescuing people with their boat on Blackwater Road.
The Heberts had just announced they would reopen American Farmhouse when they decided to visit an old friend of Charles' in South Carolina on September 30. On the way, their car was rear-ended on Interstate 10, forcing them off the road and into a tree. Tragically, Charles was killed instantly.
Cristal does not know what caused the accident. She only knows that in the aftermath, her car door for some unknown reason slowly swung open, allowing her to escape. She was airlifted to the University of Southern Alabama Hospital Trauma Unit in Mobile. There she underwent several surgeries to pin bones back together in her pelvis, wrist, arm and shoulder. She also had 7 broken ribs and a cracked vertebra in her neck.
Amazingly, Cristal is expected to make a full recovery. Well ahead of schedule, she has regained the ability to stand, and expects to be able to walk in two months. She credits her swift recovery to the support of family, friends, community, and God. She says, "I have an angel taking care of me – my mom. My sister, my brother in law, and my best friend Lisa Buxton have been wonderful." She is amazed that people cared enough to even make the trip to Mobile to see her. "It's been overwhelming, but it's been what sustained me."
Many people, faced with such tragedy, would just decide to give up. Not Cristal. "When your life is spared, you only have one choice – to give 150% – because you know you've been spared for a reason."
Charles' funeral will be held at Our Lady of Mercy Catholic Church on October 22. Visitation will be from 9:00 to 10:30, immediately followed by the service. The graveside service will be held after that at Green Oaks Memorial Park. The public is welcomed to come and pay their last respects to a man who has been such a part of the Central community. "I've known him since I was 15. We were at Central High School together." Cristal shares softly, "He was my first date, and my last date."
A Go Fund Me has been set up for Cristal. Go to gofundme.com/2sdo8fo?ssid=767911353&pos=1 to make a donation.