Announcements
In Memoriam: Charles Richard Black
By
|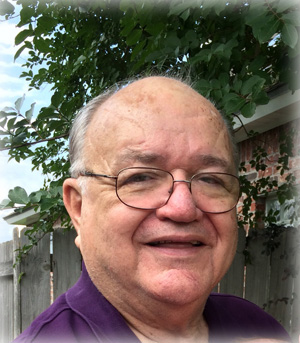 Charles Richard "Dickie" Black, 77, died at Our Lady of the Lake Regional Medical Center on Friday, September 9, 2016. He was the owner of the Family Food Store for 42 years. He retired with 15 years of experience from Ethel Corporation, and formerly served as an East Baton Rouge Parish Sheriff's Deputy. He served our country in the Navy from 1957 to 1961. He was a lifelong resident of the Pride/Central area. Dickie was a devoted family man who will be dearly missed by his wife, children, siblings, and numerous grandchildren. He loved Southern Gospel music, hymns, and technology.
Dickie is survived by his wife, Linda Gurney Black of Central; daughter, Mignonne Black Rogers and husband Michael of Denham Springs; sons, Duane G. Black and wife Toni of Central, and Chad Cole Black and wife Shanna of Baton Rouge. He is also survived by siblings, Ronald Black and wife Donna of Zachary, Melody Black Bourgeois of Zachary, Robert "T-Red" Threeton of Zachary, and Susan Maniken and husband Arthur of New Orleans. He is survived by many loving grandchildren; Kyle Rogers and wife Monica, Brittany Rogers Tompkins and husband Trent, Wensi Xu, Blake Rogers, Ben Black and wife Emily, Hope Rogers, Brianna Black, Brady Black, and Jett Black; and one great-grandson, Brody Tompkins. Dickie was preceded in death by his grandparents; Cole and Alma Cline Black of Pride, and Hattie McGehee and Basile Robeau of New Orleans; his parents, C.C. and Evelyn Marchand Black and Mattie Beall Lohmann; and a grandson, Barrett Duane Black.
He was a member of Galilee Baptist Church. Dickie had a big heart. His faith was often expressed by generosity toward others, and through his love of the songs of his faith. Services were held at Galilee Baptist Church on Monday, September 12, 2016. Longtime friend Dr. Gene Henderson was the officiating pastor, and he was assisted by Dr. Roy "Thumper" Miller. The family requests that condolences by expressed by making monetary donations to the parsonage fund at Galilee Baptist Church, 11050 Greenwell Springs-Port Hudson Road, Zachary, LA 70791. Share sympathies and condolences at www.CharletFuneralHome.com.