Health
Lane Foundation Hosts Sneak Peek
By
|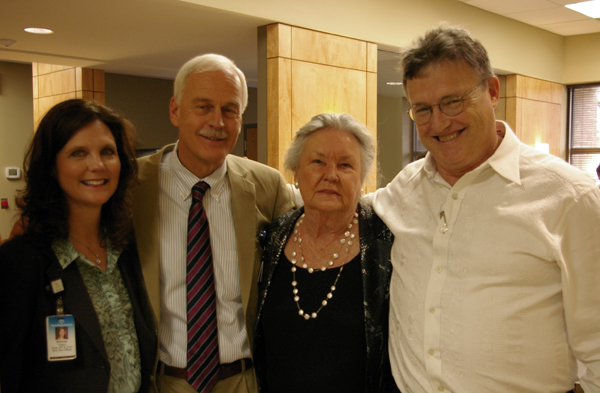 Submitted by Lane RMC
So donors could see firsthand how their investment will touch the lives of many, the Lane Regional Medical Center Foundation recently hosted an exclusive Sneak Peek of the new Radiation Oncology Center located on Lane's campus.
In less than a year, the Foundation has amassed more than $450,000 which is practically halfway to its goal to raise $1M over three years to support the Hospital's mission of providing access to the very best healthcare services, technologies and programs available.
The Radiation Oncology Center is currently the largest project the Foundation is raising money to support.
"A cancer diagnosis can be overwhelming so having convenient access to high quality cancer care closer to home will help ease the challenges of treatment and recovery," said Foundation Director Theresa Payment. "When you make a gift to the Lane Foundation, it is comforting to know that your dollars stay right here at Lane, helping to provide superior health care to the entire region," she added.
Lane Regional has partnered with Baton Rouge General to open the $4.5million state-of-the-art Radiation Oncology Center on Lane's campus. Led by cancer treatment experts Dr. William Russell and Dr. Andrew Lauve, the first patients will be seen on Monday, February 24th.
For more information on LaneRMC Foundation, please call (225)658-6699 or visit LaneRMCFoundation.org.
Pictured: Dionne Viator, Randy Olson, Nan Johnson, Dr. William Russell