Announcements
Petty Officer 2nd Class Brandon Stone Memorial
By
|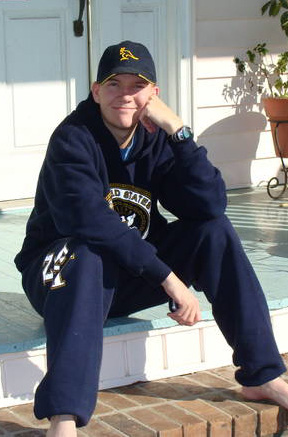 Petty Officer 2nd Class Brandon Jay Stone (August 1, 1986 to January 30, 2011) proudly served with the U.S. Navy from April 2007 until his death on January 30, 2011. Brandon had a tattoo with the Navy core values: Honor, Courage, Commitment. He believed in our country and the values he was fighting for and cherished these values every day of his service.
During his enlistment he grew into a man worthy of the respect he was given. He volunteered to serve above and beyond his daily assignments and took the time to bring smiles to the faces of his co-workers. He also served with the U.S. Army and U.S. Cavalry in Kabul, Afghanistan.
He was a true friend and brother, and an excellent sailor and NCO. He is fondly remembered by friends and co-workers: "Brandon Stone worked for me at NCTAMSLANT. He was an IT3 then and very motivated sailor. I remember when his leave chit was approved and he was excited to go home and see his family. God bless you and your family. Rest in Peace. Farewell and following seas to a great shipmate and person." – Senior Chief Letitia Collins, U.S. Navy
He is deeply missed by his immediate and extended family. Brandon, you are forever in our hearts and always on our minds.