Sports
Support Central Private Baseball on Senior Day
By
|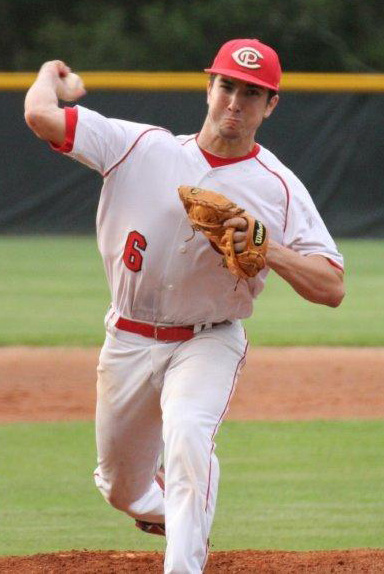 Senior Pitcher Jonathan Nicosia
Submitted by Roger W. Martin
The Rebels have two huge games tomorrow night at Central Private to determine the district champions and playoff seeding for the state championship. All district and playoff games are played in a 3 game series. Central Private is in the middle of a 3 game district series against the defending state champions, Centreville Academy.
Game 1: Central Private 2, Centreville 1. This game did not disappoint. Centreville had their ace and LSU committed Hunter Devall on the mound going against Central Privates Jonathan Nicosia (2 – 0). In the first inning Devall hit Seth Stevens with a pitch giving the Rebels a 2 out walk. Stevens then stole second base with Nicosia up to bat. Jonathan Nicosia drove Stevens in with a double to left center. Nicosia later scored on a hit by Hunter Wallace in to right field. Hunter Devall then took control of the Rebel offense pitching a complete game 2 hitter with 16 K's. Jonathan Nicosia was equal to the challenge pitching a complete game giving up 1 hit with 9 K's. The defense played great behind Nicosia with short stop Ryan Young, first baseman Hunter Fauntleroy, and center fielder Brennan Fucich making key plays throughout the game.
Brennan Fucich (4 – 1) will take the mound in the first game and we expect him to take control and show command with 3 pitches in the zone. Chase Martin (5 – 0) will take the mound in the second game of the night and will hopefully be pitching for the district championship. Chase got back on track in his last outing pounding the zone with 3 different pitches and keeping hitters off balance. Our team needs to be focused and play every inning as if it were their last.
Rebels Coach Jason Kinchen wants everyone to come out and support the Rebels tomorrow night in a double header with the 1st pitch at 4:30 P.M. Senior Night presentations will take place between games 1 and 2. These seniors have been a pleasure to coach and have shown great leadership with their actions both on and off the field. Seth Stevens has signed with Nicholls State and two others are expected to sign with other schools in the near future. The seniors are Seth Stevens, Ryan Young, Hunter Wallace, Hunter Fauntleroy, Jonathan Nicosia, Grant Wideman.