School
Starns Announces Intent to Withdraw from Election
By
|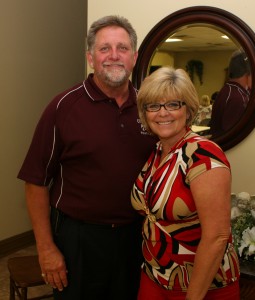 Russell Starns, a member of the original group seeking creation of an independent school system for Central, and a school board member since the inception of the Central Community School System, has provided the following announcement. Mr. Starns asked that this announcement be published in CentralSpeaks.com since this newspaper is direct mailed to 100% of the citizens he represents in District 1.


Dear Friends and Neighbors,
It is with a very heavy heart I inform you that I intend to withdraw my name for re-election in District 1 of the Central Community School District. I have enjoyed immensely the opportunity to serve as an appointee of Governor Blanco to the original board and as your elected District 1 board member over the past 4 years; I am truly honored by the experience. I also want to say what an extreme privilege it was for me to have been one of the original members of both the effort to incorporate our city and the creation of our school system. My love for our city and our school system and the hopes of prosperity for both has been a labor of love to me for many years. Freedom is not free and we needed our independence from a school system that was woefully failing our children. I have had some great times working for both of those causes and have met many very nice people along the way. I have established some heart felt friendships with people I quite possibly would never had met; for this I am grateful.
It is with very mixed emotions ranging from deep regret to great pride that I announce my decision to withdraw from the race. My regrets stem from knowing we have some problems within our school system that must be corrected if we are going to obtain the ultimate goal of providing our children with the best educational opportunities possible. I regret that I will not be in a decision making capacity to help correct these problems, but I am confident they will get corrected. I am proud to know that we have made tremendous progress in such a very short time and privileged to have been a part of that.
However, I truly feel that we need an influx of young people involved in the system and on our board. The only way to get young people on the board is for us older members to remove ourselves from consideration. Therefore, I choose to lead by example and remove myself from contention.
To all of my friends and supporters, I hope you can accept and understand my reasons for withdrawing. I have willingly given most of my adult life to making Central a better place and absolutely intend to continue this endeavor in other capacities. I will be forever grateful for your relentless support. To my family, thank you for your unyielding love, patience, and encouragement. You all have sacrificed much and to each of you, especially my wife, I apologize for not always putting you first and deeply appreciate your understanding of my motivations driven by my desire to see this community flourish and excel.

My sincere thanks, and may God Bless you all,
Russell M. Starns – Central Community School Board District 1