School
Istrouma Class of 1950 Plans Reunion
By
|
Submitted by Robert Raborn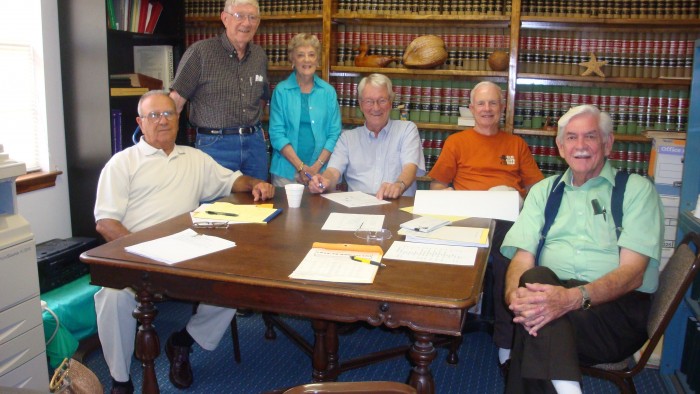 ISTROUMA HIGH SCHOOL CLASS OF 1950 – Committee members plan 60 year reunion scheduled for August 18, 2010. L to R: Nelson Boudreaux, Billy Vickry, Carolyn Tillery Lantz, Larry McKee, Curtis Foshee, and Robert Raborn
ISTROUMA HIGH SCHOOL CLASS OF 1950 PLANS 60 YEAR REUNION
The Istrouma High School Classes of 1949-1950 will celebrate their 60 and 61st reunions at Drusilla Place Catering, 3482 Drusilla Lane, on August 18, 2010, commencing at 11:30 a.m.
The reunion committee met June 23 in the law office of Robert L. Raborn to finalize plans. All attendees should try to have their reservations in by August 1, 2010.
Contact any of the members of the Reunion Committee or call Robert L. Raborn, 261-6577, for further information.