Arts/Fun
Potterstock "Wrocks" Main Branch Library
By
|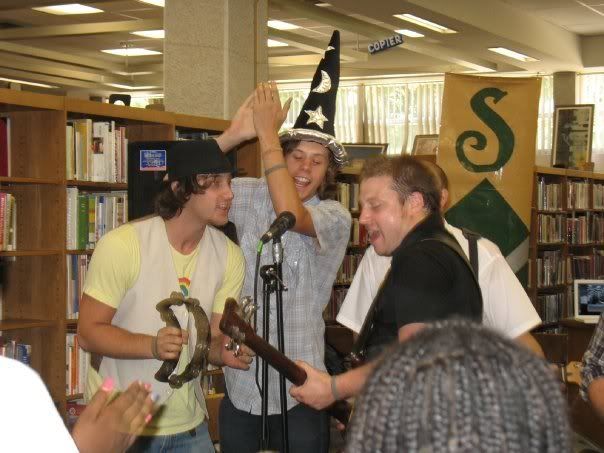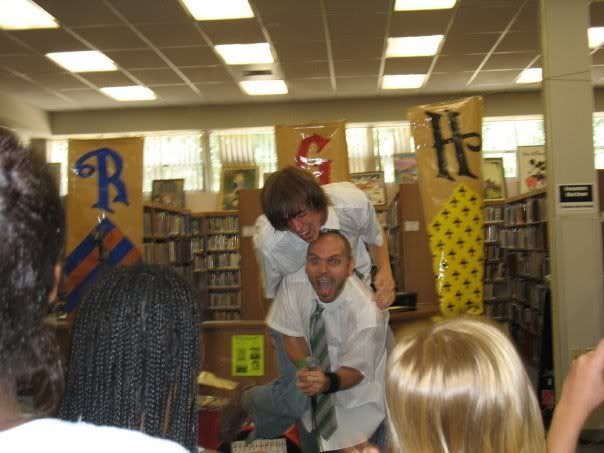 A long-anticipated Wizard Rock (Wrock) show has finally come to Baton Rouge. Wizard Rock is a genre of independent music that sings about J. K. Rowling's immensely popular Harry Potter series. Many bands play the part of one or more Harry Potter characters, and usually adopt names based on the books.
On Saturday, July 12th, four Wizard Rock bands came out to Baton Rouge's main library branch for music, prizes, and just hanging out. The lineup included
---
Justin Finch-Fletchley and the Sugar Quills, The Whomping Willows, Draco and the Malfoys, and the Remus Lupins. Each band contributed to the others' sets, with Draco and the Malfoys playing guitar and drums for Justin Finch-Fletchley and the Whomping Willows. The show was named Potterstock '08, hopefully suggesting the beginning of an annual event. Lindsey Beddingfield, a life-long Central resident and library worker who brought word of Wizard Rock to the Baton Rouge library, says that "all library employees present for Potterstock enjoyed the event and would like to see it happen again next year."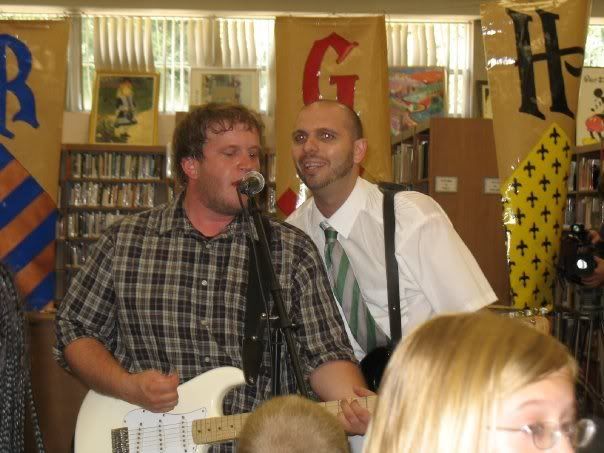 The bands not only came to play and have fun, but to promote a very important event in American society. All of the performers encouraged everyone in attendance to "Wizard Rock the Vote." Their campaign was completed with an Uncle Sam-style poster featuring Albus Dumbledore, the headmaster of Harry Potter's school, Hogwarts. A booth was set up with posters and pins for sale, as well as voter registration forms for anyone old enough to vote who had not yet registered. The bands also have, as a constant goal, the desire to get children active in reading and in music.
The library was certainly not a scene of peace and quiet last Saturday, but the crowd left satisfied with the three-hour long show. Some even left with Harry Potter figurines and games that were given out as door prizes. We hope to see many more concerts, activities, and events happening at our local libraries in the future.
Photos courtesy of Lindsey and Lauren Beddingfield
Check out the bands' Myspace profiles here:
http://www.myspace.com/theremuslupins
http://www.myspace.com/dracoandthemalfoysusa
http://www.myspace.com/justinfinchfletchley
http://www.myspace.com/thewhompingwillows
See the library's website here: