Announcements
In Memoriam: Richard Haze Hamilton
By
|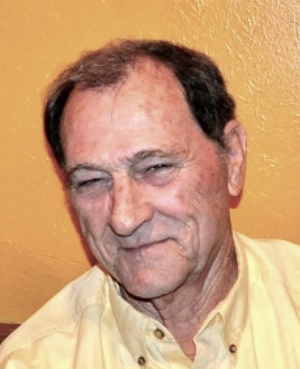 Richard Haze Hamilton passed away Wednesday, August 1, 2018, at the age of 78. A native of Hattiesburg, MS, he was a long-time resident of Central, LA, and most recently, a resident of Prairieville, LA. He was a long-time member of the Sheet Metal Workers Local 21.
Richard was a son, brother, husband, father, father-in-law, grandfather, great-grandfather, and uncle – all roles he played with equal parts joy and responsibility. He could always be depended on in each of those roles, no matter the request or circumstance. He was the go-to guy for his family and many friends.
He was fun-loving, warm, compassionate, knowledgeable, and capable in so many ways. He was mechanically gifted and loved restoring old clocks and old cars. He was always a favorite of young children and dogs, and he spent a significant part of his days laughing and smiling. Richard could be counted on for a good conversation, a sympathetic ear, and he would happily adopt your interests as his own if it meant being able to share something with you. Friendly and welcoming by nature, he was also fearless and could be hard as nails – quick to defend or protect. He was the same man in public as he was in private. He kept his faith, and he kept our faith. He will be incredibly missed.
Richard is survived by his loving wife of 61 years, Amy Carroll Hamilton; his children, daughter Susan Hamilton, son Eric Hamilton and his wife Afi Matinrad Hamilton, son Kip Hamilton and his wife Janet Tabiolo Hamilton; his grandchildren Gol Sheikhivegeh Hannaman and her husband Jason Hannaman, Michael Hamilton, Hannah Hamilton, Haze Hamilton, Jack Hamilton, and Lily Hamilton; great-grandchildren Helen, Leo, and Violet Hannaman, and Ollie Hamilton; sister Linda Hamilton Noland, many nieces, nephews, and friends. He was preceded in death by his daughter Lisa Hamilton, brother Ed Hamilton, and parents Vernon and Irene Hamilton.
A memorial service was held at Zoar Baptist Church on Thursday, August 23, 2018.