Business
Louisiana Banker Elected ICBA Chairman-Elect
By
|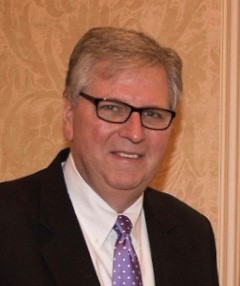 Preston L. Kennedy, president and CEO of Zachary Bancshares Inc. of Zachary, La., the parent company of the Bank of Zachary, was elected chairman-elect of the Independent Community Bankers of America® (ICBA) for 2018-19 during the 2018 ICBA national convention, ICBA Community Banking LIVE®, in Las Vegas. His term began at the conclusion of the convention on March 17.
"By driving local economies and creating local jobs, community banks are an integral part of our financial system and serve a key role in our nation's economy," Kennedy said. "It's an honor and a privilege to bring attention to the issues affecting Main Street, while providing policymakers with legislative and regulatory solutions that would yield meaningful and tangible results for the communities we serve."
Kennedy has served in many leadership roles at ICBA and is a member of the ICBA Executive Committee, board of directors and is chairman of the Federal Delegate Board. He also serves as Executive Committee liaison to the Consumer Financial Services Committee. He is a member of ICBA's Policy Development and Nominating committees and previously served on the Cyber and Data Security Committee. Kennedy previously served as treasurer on ICBA's Executive Committee in 2014-16 and was an ICBA at-large director in 2011-12. He also served as ICBA's state delegate for Louisiana.
At the local level, Kennedy previously served as president of the Feliciana Chamber of Commerce and the Zachary Chamber of Commerce. He has also served as a board member for small business incubator Dixie Business Center and the Lane Regional Medical Center Foundation.
"Preston is one of community banking's biggest advocates and a faithful steward of his community," said ICBA Incoming Chairman Timothy K. Zimmerman, CEO of Standard Bank in Monroeville, Pa. "We are fortunate to have Preston serve as ICBA's chairman-elect during this pivotal time for our industry."
ICBA is the only national advocacy organization dedicated exclusively to promoting the interests of locally operated community banks and savings institutions. With trusted financial expertise and high-quality customer service as their hallmarks, community banks offer the best financial-services option for millions of consumers, small businesses and agricultural enterprises.