Announcements
Brittany Willis to Marry Matthew Russell at Lakehouse
By
|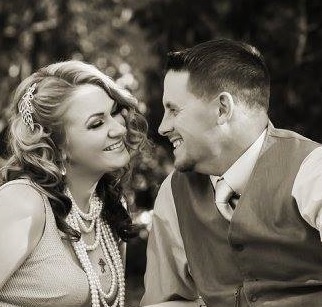 Brittany Alexandria Willis, daughter of Renee Case and Thomas Willard Willis III, will marry Matthew Glenn Russell, son of Sharon Russell and the late Rusty Russell on March 23, 2018, at Lakehouse Reception Center in Baton Rouge, Louisiana. Pastor Robert J. Maxie will officiate.
Brittany is a graduate of Central High School and is currently employed as an Administrator at J&J Supply, LLC. The bride-elect is the granddaughter of Bunnie Cothell Ryan and the late Chaytor H. Ryan III, and the late Barbara Robertson and Thomas Willard Willis II.
Matthew is a graduate of Northdale Magnet Academy and is currently employed as an Iron-Worker at TWA Erectors. The groom-elect is the grandson of the late David and Bettie Seals and the late Lloyd and Rita Russell.
The couple is actively involved in Crossroads Recovery Ministry at Encounter Church in Baton Rouge, Louisiana, and will reside in Central after a honeymoon trip to Biloxi, Mississippi.