Community
RWC Announce $1,000 Restaurant Raffle Winner
By
|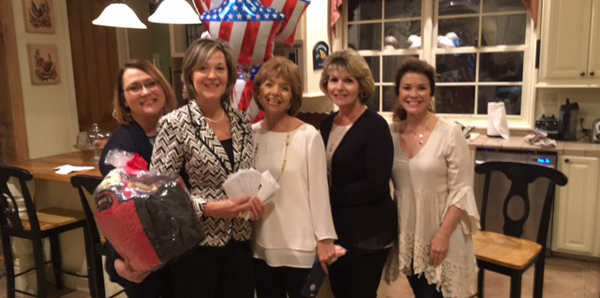 Restaurant Tour Raffle Winner pic: Left to right. RWC President Kristie Cross, Raffle Winner Beth Munley, RWC board members Dru Lea, Leah Veck & Gail Lloyd
RWC Press Release
The Republican Women of Central held their 2017 $1000 Restaurant Tour Raffle drawing at their March 20th meeting. Keynote Speaker , Billy Nungesser, drew the winning ticket to a packed house.
Congratulations to the lucky winner, Central resident Beth Munley! RWC thanks the many supporters to their annual Education & Literacy Fundraising Projects for their generous "gift card" donations to the $1000 Restaurant Tour Raffle: Stabs, Ruffinos, Mansurs, Subway, Gino's, Raising Canes, Sammy's, Coaches Grill, Cafe Delphi, Carlton's, Calientes, Tony's Seafood, Cafe Phoenicia, Las Palmas, Johnny's Pizza, Wing Stop, Fratelli's & Central Perk.
Other RWC News: RWC Scholarship applications NOW available for all Central (residents) young women HS graduates. Applications are located at all Central High Schools & at the Central City Hall Office. Scholarship Winner will be announced at the April 24th meeting!
Member Tami Anglin won first place for her famous Banana Pudding entry in the RWC's Louisiana Dessert Contest held at the March 20th meeting.