Announcements
One of the "Greatest Generation"
By
|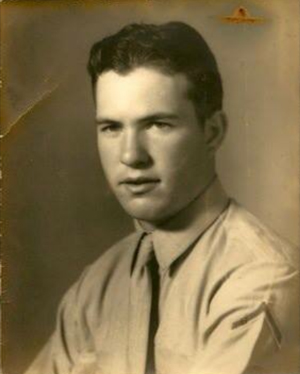 Benjamin Franklin Wicker passed away Friday, October 21, 2016, peacefully at his grandson's home in Central. He was 93 years old. Ben was born March 10, 1923 in Baton Rouge, the only son of Anna and Benjamin Wicker. At the tender age of 17, he joined the Marines and would not see his family again for four years. He served on the USS California during the Pearl Harbor attack. He was serving guard duty on top deck when the Japanese planes began flying over and dropping bombs. As the ship tilted, he and many others jumped into the fire filled waters to swim to shore. He was one of the very few survivors, and his interview is in the WWII museum in New Orleans. He served in the Marshall Islands campaign. He was sent to Ireland and was present for the German U-Boats surrender near the end of the war. When he was finally granted leave, he came home to Baton Rouge where he met his future wife who worked at Western Union. He married this young girl, Katrina Walters, three months later.
A father of three girls, he was known for his kind and gentle spirit. He was an Albermarle retiree. He was a Mason but most of all, he was a man entirely devoted to his family and close circle of friends. During this recent flood, he was evacuated to his grandson's home and was within a few days of returning to his home. His body and spirit were not able to sustain that crisis. He is survived by his wife of 72 years, Katrina; daughters, Kathy Wicker and Becky Collins; grandchildren, Casey Bradford of Central, Lyn-dee and Frank Mattia of Elkins Park, PA, Will Bradford and Jessica Collins of Baton Rouge; and great-grandchildren who provided him with many hours of entertainment, Phoebe, Brady and AnnaLynn Mattia. He also leaves behind numerous nieces and nephews. His special caregiver, Barbara Smith, provided care with exceptional devotion. He was preceded in death by his three sisters, Lucile Jones, Betty Brashear and Lela Mae Wicker and his oldest daughter, Diane Wicker Davis and husband Frank.
The family wishes to thank the staff at St. Joseph Hospice. Visitation was held at Blackwater United Methodist Church on Wednesday, October 26, 2016, until the funeral service at 12:00 p.m. Graveside service and burial followed in the Blackwater United Methodist Church Cemetery. Pallbearers were his grandsons and nephews. In lieu of flowers, donations may be made to Blackwater Church, 10000 Blackwater Road, Baker, La 70714 or St Joseph Hospice. Family and friends are invited to sign the online guest book at www.bakerfuneralhomeonline.com.