School
Dore Family Foundation Donates $100,000 to CPS
By
|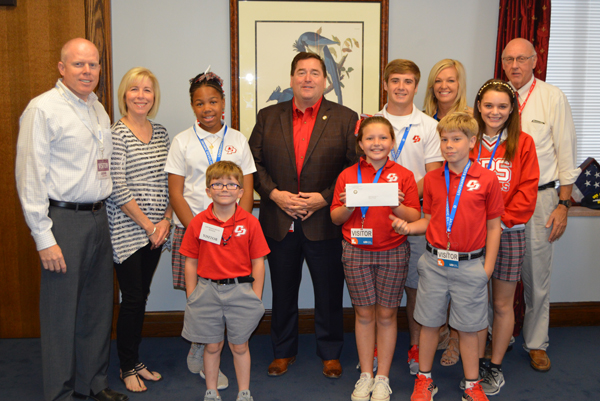 Submitted by Central Private School
On Wednesday, October 12, Central Private School's principal, board of directors, and students accepted a check for $100,000 as a donation from the Dore Family Foundation from Lake Charles. The school was referred to the Dore Family Foundation by Lieutenant Governor Billy Nungesser. The Central Private family would like to extend a heartfelt thank you to the Dore Family Foundation and the Lieutenant Governor for helping us rebuild our school. This money will be added to the CP Relief Fund.
Pictured with Lieutenant Governor Nungesser are Mr. Brennan Easley, Board of Directors president; Mrs. Kay Greely, business manger; Mrs. Kathy Booty, elementary principal; Mr. Chuck Hoots, superintendent/principal; and representatives of the CP student body.