Sports
Rebels Headed to Playoffs
By
|
Photo by Selser Photography;
Comments from Coach Sanchez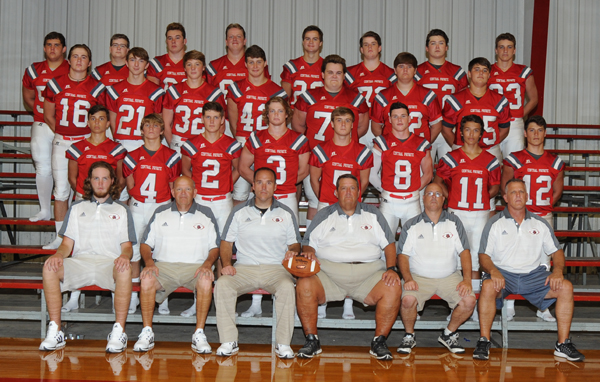 Central Private closed the regular season with a 41-6 victory over Bens Ford Christian School to finish with a 6-2 record and the 11th seed in the AAA MAIS State football playoffs.
The Rebels were led by Austin Slater, who had 14 rushes for 127 yards and 2 TD's while Cole Averette had 8 carries for 124 yards and 1 TD. Senior Brandt Glover returned a punt 34 yards for a TD and recovered a fumble for another TD. "I am very proud of these young men – the way they stayed the course during these tough times. The leadership of our senior class was remarkable to say the least. Central Private and the community of Central should be proud," said Coach Joey Sanchez.
Central Private will travel Friday, October 28th to play Greenville St. Joseph the 6th seed. The "Fighting Irish" finished with an 8-2 record.