Police/Fire
Central Fire Department Responds to House Fire
By
|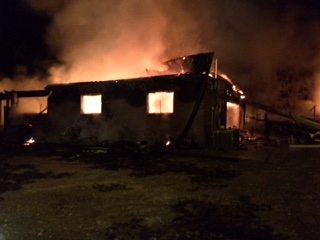 From Central Fire Department
Reports of a working house fire in the 2400 block of Stevendale Rd. with occupants trapped scrambled East Side, Central and District Six Fire Departments Monday night at 11:49 pm. When the first East Side engine company arrived, the two story house was discovered totally involved with most of the second floor completely burned off the residence. Firefighters were informed that first arriving law enforcement officers and civilians heard what they thought were screams from occupants trapped in the fire. Firefighters quickly controlled the flames then began an exhaustive process which lasted for hours searching for victims. Fortunately, around 4:00 am the occupants were locate elsewhere, unharmed and unaware of the fire.
The home and its contents were a total loss and there were no civilian or fire service injuries. St. George and Baton Rouge Fire Departments assisted at the scene.