Arts/Fun
Central Resident Reigns Over Spanish Town Parade
By
|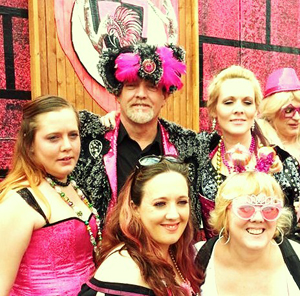 Submitted by Debbie Maher
Hear ye! Hear ye! Central has a celebrity!
King Gil Leachman of Comite Hills West reigned over Spanish Town parade Saturday, March 1st with his royal family: wife, Roxanne, and 3 daughters; Kristine Boone, Allison Elliott, and Melissa Starns.
His majesty has been resident of Central for 20 years. He has been a member of the Krewe of Bierbog since 2006.
The King toured local Central restaurants and businesses prior to the parade generously sharing his royal throws and spirit. He will continue to do this throughout the year.
He's a humble King and is proud to live in Central and he pays his taxes too!