Announcements
In Memoriam: Gayle East Burkett
By
|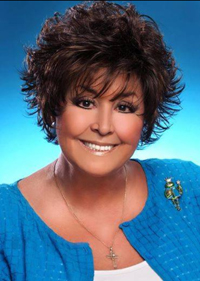 Gayle East Burkett, 66, loved by so many, passed away on January 31, 2014. She was a proud daughter, mother, and grandmother first and foremost; they were her heart and soul. However, her life was "her girls" as she called them. She was born and grew up in Baton Rouge but she has traveled around the world doing what she loved most, "making girls feel good about themselves". For Gayle it didn't matter if she was doing your hair and makeup for a pageant, wedding, or school dance she gave each girl her best to make them feel beautiful.
For many years she was a sought after hairdresser with a client list any stylist would dream about. When she entered the pageant world she quickly became in demand. Her goal was to boost a young lady's self esteem while performing her magic. Her years in the beauty pageant world gave encouragement to so many young girls as she demanded them each to strive for and reach the God given potential she saw in every one of them. She was a graduate of Istrouma High School and a graduate of Cosmetology school. She was offered a scholarship to beauty school before even entering high school because of her amazing talent.
She is survived by her mother Lila Tullier Villneuve, by her daughter Dawn Burkett Johnson and son-in-law William "Billy" Johnson, granddaughter Alexandra "Alex" Johnson, stepbrothers David and Rita Villneuve, Charles and Marsha Villneuve and numerous nieces and nephews. Preceeded in death by her father Preston C. East, brothers Preston M. East, Ronald East, Richard East, and stepfather James Villneuve.
Pallbearers will be Frankie Lamb, Dirk Higginbotham, John Bonfanti, Billy Johnson, Fred Burkett, Frank Ragsdale, Joey Mayeaux Milazzo and Tisa Payne Graves. Visitation was held at Rabenhorst Funeral Home East, 11000 Florida Blvd, Monday, February 3, 2014 from 5pm to 8pm and at St. Pius X Catholic Church, 6380 Hooper Road Tuesday, February 4, 2014 9:00 am to 11:00 am with mass following. Mass was celebrated by Fr. Frank Bass. Interment followed in Roselawn Memorial Park. In lieu of flowers, donations can be made on-line in her name to the "Free The Children" charity at www.my.e@rm.com/PersonalPage.aspx?registrationID=2209467&langPref=en-CA. "The things you do for yourself are gone when you are gone, but the things you do for others remain your legacy." –Kalu Kalu. Please sign the online condolence book at www.rabenhorst.com.