Gov't
Meet the Candidates Forum Coming February 17
By
|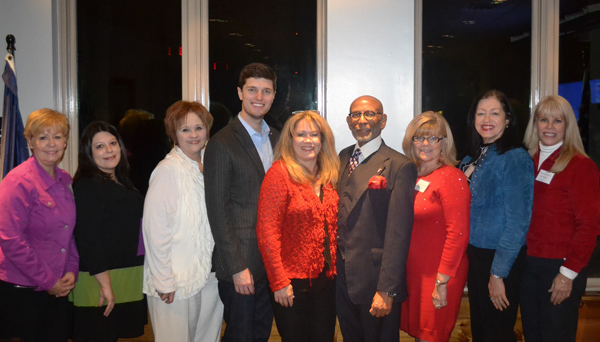 The 2014 Republican Women of Central Executive Committee, installed on January 20th, are, left to right: Treasurer Judy Keigley, Recording Secretary Kim Carmena Ellis, 2013 President Debbie Dougherty, candidate for U.S. Congress 6th District & Anedot founder Paul Dietzel II, 2014 President Betsy Otken Barnes, State Senator Elbert Lee Guillory (R), First Vice President Jennifer Harrison Starns, Second Vice President June Temple Dupuy, Corresponding Secretary Mari Presedo
From the Republican Women of Central
Central's first public "Meet the Candidates Forum" of 2014 will be held at the Central High School Auditorium on Monday, February 17, 2014 at 6PM. For the first time in Central's history, the forum will be broadcast live and video stream on TALK 107.3FM with well known host Bill Profita from 6-8PM. This forum is free and open to the public providing information so citizens can be informed and vote wisely.
Republican Women of Central and City of Central Republican Coalition are co-sponsoring this "first glance" and introduction to all the qualified Republican candidates running for election on April 5, 2014 for the City of Central Mayor, Council and Police Chief. This is an open invitation to candidates, who are urged to email RWCLA@yahoo.com for details and to be added to the forum. RWC has reached out to every declared candidate to invite them to participate, and more candidates may announce once qualification closes February 13, 2014.
More details will be published over the next two weeks. Questions about the forum can be emailed to RWCLA@yahoo.com.