Announcements
In Memoriam: Betty Powers
By
|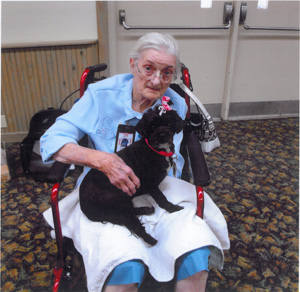 Betty Jean Hoffman "MaMa Bee" Powers passed away peacefully at her residence in Central at the age of 82 on Monday, January 13, 2013.
Survived by her children, Shelly Torres and husband Danny of Central, Jeanie Townsend, Nina Powers and Clay Powers; 1 brother and sister-in-law, Eddie and Sandy Hoffman; 9 grandchildren and 16 great-grandchildren.
Preceded in death by her husband, Harold Powers; 2 brothers, Bobby and John Hoffman; parents, Ernest and Thelma Seger Hoffman.
She will be sorely missed by her special friends in Washington state as well as her new friends in Louisiana and her loyal service companion, Hyacinth.
She was a member of the Central Art League and Central Senior Citizens Group. Please visit our online registry book at www.sealefuneral.com.