Announcements
Hubert and Gloria Nixon Celebrate Their 60th Anniversary
By
|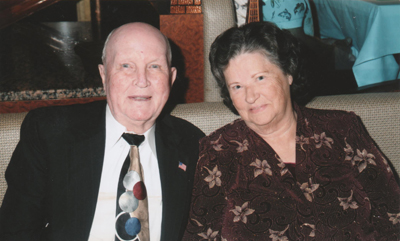 Hubert & Gloria Nixon celebrated their 60th anniversary on November 13th with a Western Caribbean Cruise. Their friends, James & Sarah Tomlinson, accompanied them on this cruise.
The Nixons were married on this date in 1953 at the Hodges Street Pentecostal Church, in Lake Charles, LA, and lived in Moss Bluff until 1966. The Lord blessed them with 5 children: Pam Eddings (deceased husband, Ron Eddings) of Springfield, MO; Gary Nixon of Loranger, LA; Ricky Nixon and wife, Pam, of Douglasville, GA; Paula Murphy and husband, Glenn Murphy; and Patti Wingate and husband, Troy Wingate, of Central, LA; 12 grandchildren and 14 great grandchildren.
Hubert is a graduate of Kinder High School in Kinder, LA, a Korean War Veteran and retired from AT&T in Baton Rouge. Gloria is a graduate of Marion High School in Lake Charles, LA and retired from AT&T in Baton Rouge. After retirement, the Nixon's traveled for several years in their motorhome before moving back to Baton Rouge in 1992. They are members of Grace United Pentecostal Church in Central, LA (Baton Rouge). They are still happy and say their long life together is due to loving God and each other.