Announcements
In Memoriam: Maurice Bailey
By
|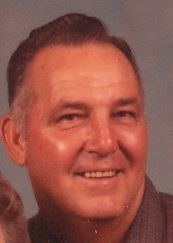 Maurice L. Bailey, known as 'Sonny' to many and as PawPaw to a special few, passed away on Friday night, November 8, 2013 at age 84. Born in 1928, he was a native resident of Baton Rouge, a member of Blackwater United Methodist Church, a Korean War Army Veteran and retired from Exxonmobil with 30+ years of service. Sonny was dedicated to his family and loved by all who knew him. He was a devoted Christian, exemplified by his endless patience, kindness, selflessness and love. He found joy in gardening, assisting with the cattle operation, taking care of others, quality time with family and large bowls of Blue Bell ice cream.
Sonny is survived by a daughter, Robyn Bailey, three sons and daughters-in-law, David and Brenda Bailey, John and Pam Bailey and Scott and Rhonda Bailey; five grandchildren and their spouses, Jacob and Aimee Bailey, Berkeleigh (BJ) and Beau Cotten, Jonathan Bailey, Jennifer and Travis Breaux and Mitchell Bailey; six great grandchildren, Halli Bailey, Heidi Bailey, Ryleigh Cotten, Easton Breaux, Colt Cotten and Eli Breaux; sisters-in-law, Ned Carpenter and Faye Joseph, as well as large extended family. He was preceded in death by his faithful and loving wife of 52 years, Bobbye Carpenter Bailey.
Visitation was held at 2:00pm Sunday November 10, 2013 at Blackwater United Methodist Church. The service began at 3:00 pm followed by burial at the church cemetery. The family would like to thank Kenny Procell, the EMS responders and Lane Memorial Hospital staff. Seale Funeral Home, in Central, in charge of arrangements. "Blessed are the humble in spirit, for theirs is the kingdom of heaven." Matthew 5:3.