Gov't
Barry Ivey Announces Candidacy for District 65 State Representative
By
|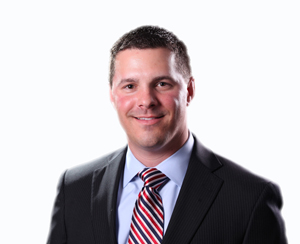 Barry Ivey, a conservative businessman and community leader from Central, today announced that he will seek election to the Louisiana House of Representatives in the March 2, 2013 special election.
The vacancy in District 65 in East Baton Rouge Parish will occur due to the resignation of Representative Clif Richardson, a respected leader in the House.
"Clif Richardson and his family have been devoted community leaders for many years," Ivey said. "Julie and I are praying for the Richardson family and for Clif's speedy recovery."
Ivey is President of Pinnacle Precision Services, LLC, which provides piping/mechanical services primarily to the nuclear power industry. Barry and Julie Ivey have been married for 14 years and have four children.
"I will work closely with Governor Jindal, Speaker Kleckley, the business community and the conservatives in the Louisiana House of Representatives to bring continued reform to Louisiana and to fight for much needed funding for District 65. I have the temperament and experience to work with other legislators to deliver concrete results for our district. I am strongly pro-business, pro-economic development and pro-reform. I am a conservative and will continue to fight for the right to life and to protect our Second Amendment rights," Ivey said.
"I humbly ask the citizens of Central and Southeast Baton Rouge for their consideration as I personally ask for their votes in the months ahead," Ivey said. "I promise to fight for conservative reform and to help create an atmosphere where small business can thrive in our community."
Barry has been very active in community activities. Here is a partial list:
· Member of the Central community for over 23 years
· Graduate of LSU with a BA in Finance
· Small Business Owner for 10 years
· Married 14 years with four children
· Member, Board of Directors of LA Republican Party (RSCC)
· Member of Victory Harvest Church for 28 years
· Finance Committee Member, Victory Harvest
· Current FFL Holder (Federal Firearms License)
· Volunteer Assistant Coach for CASA for 5 years (Pewee Football League)
· Volunteer Basketball Coach for 4 years