Sports
Another Fun All-Pro Dads Breakfast at Central Intermediate
By
|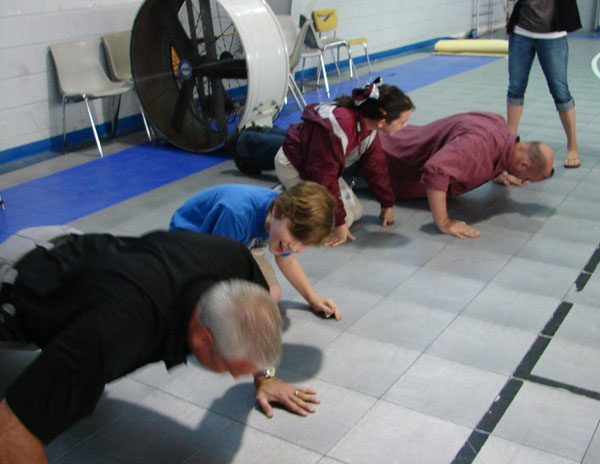 Dads are cheered on by their kids to win the pushup competition. All won gift certificates from Caliente.
Submitted by Sue Schaffer
This past Thursday there was another great turn-out at the Central Intermediate School for the All-Pro Dads breakfast. Each month dads (some moms, & grandparents) come early to school to have breakfast and participate in an interactive program that teaches parents to be involved in the lives of their children and to build them up though encouraging words.
Pastor Donnie Shaffer of Central Church guides the parents through fast-paced but effective instructions for interaction between them and their children. This week, some of the dads were challenged to a push-up contest while they were cheered on by their kids. All the participants received a gift card for Caliente Restaurant.
Pastor Donnie showed an encouraging video clip of a young man that has no legs or arms and is making the most of his life by giving what he does have to serve God and help others. He encouraged everyone that they can overcome any obstacle.
At each All-Pro Dads breakfast there are always door prizes. This week's sponsors were: Zoe's Pizza, Caliente, All About You Massage, Central Chiropractic Center, and Wildcat Station. We appreciate our sponsors so much because the kids are always excited for the door prize part of the program. There is a definite buzz in the room as each number is being called out for the winner.
We look forward to the next school year at our new intermediate school and continuing to work with families. For more info contact Donnie at
[email protected]
.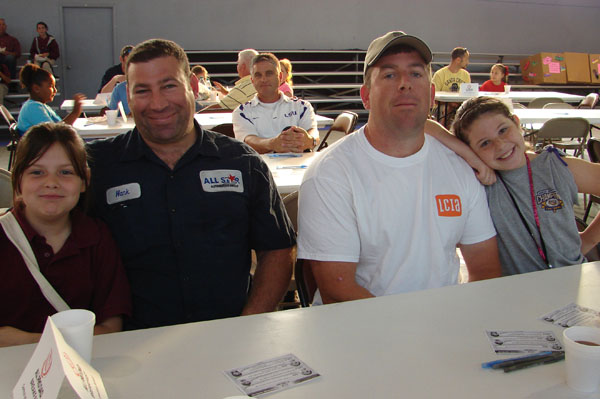 Dad Hank with Daughter Madison & Dad Nathan and Daughter Kayle
Dad Ronnie with Son Braydon