Business
Business Spotlight: Great Just Got Better!
By
|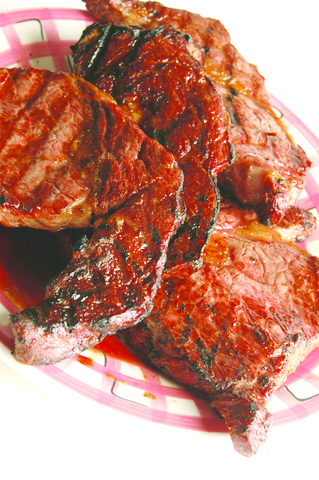 By Mia Freneaux
Shawn and Caroline Jones of Xtra Innings Sports Bar and Grill announce the latest addition to their already comprehensive menu – RIBEYE! A 14 oz cut of choice beef, grilled on their pit and dressed with garlic butter, is accompanied by garlic mashed potatoes and grilled asparagus for the amazingly low price of $15.99. You can enhance the experience with a cabernet sauvignon, pinot grigio, or merlot. Chardonnay can also be found on their wine list. If you're seeking a really special evening out, come on Thursdays, which feature live light acoustic music.
The Ribeye joins other Xtra Innings favorites like gourmet panini grilled wraps and sandwiches. The Bayou Wrap features blackened alligator, pepper jack cheese, jalapenos, grilled onions, and (the piece de resistance) Jerry Lee's boudin! Their juicy burgers feature delicious toppings, sided with crispy fries or homemade onion rings. Nathan's Hot Dogs come dressed just about any way you can imagine.
Just in time for summer, Xtra Innings wants their customers to know they have always served freezingly refreshing daiquiris and margaritas, 8 flavors in all, in addition to their extensive list of beer and mixed drinks. More good news – Xtra Innings became a non-smoking restaurant at the beginning of the year.
Want a special way to get together with friends? Try their Wednesday night Party at Your Place, where you can enjoy an adult beverage and create your own work of art under the tutelage of local artist Courtney Yoes.
Xtra Innings also offers take-out. Call 261-XTRA (9872) to place an order. Xtra Innings Sports Bar and Grill, 14350 Wax Road, www.extrainningssportsbar.com. Hours Monday –Wednesday 11a.m.-midnight, Thursday-Saturday 11a.m.-2a.m., Closed Sunday. You must be older than 21 to enter after 2 p.m.