School
SAS 8th Graders Serve Others
By
|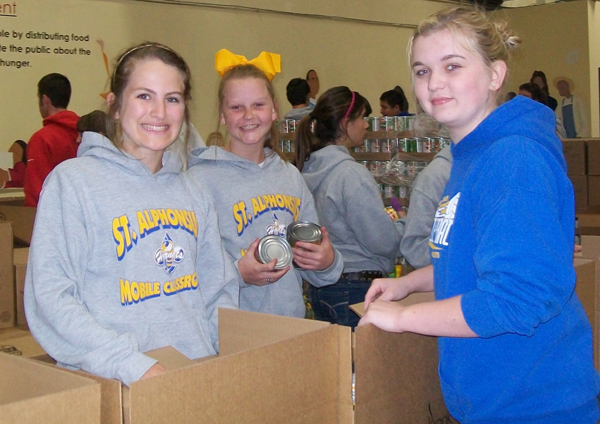 left to right: Courtlyn Hood, Kalyn LeBlanc Kaitlyn Fife, Shae Fruge


The 8th grade students of St. Alphonsus Catholic School, while on their Mobile Classroom trip, spent 2 1/2 hours one morning performing a service project in the St. Louis Food Bank. They formed assembly lines to box food items to help feed the needy in the St. Louis area. In the amount of time that the students worked, they processed 20,592 pounds of food which was boxed into 624 cases. This helped provide meals for 16,810 people.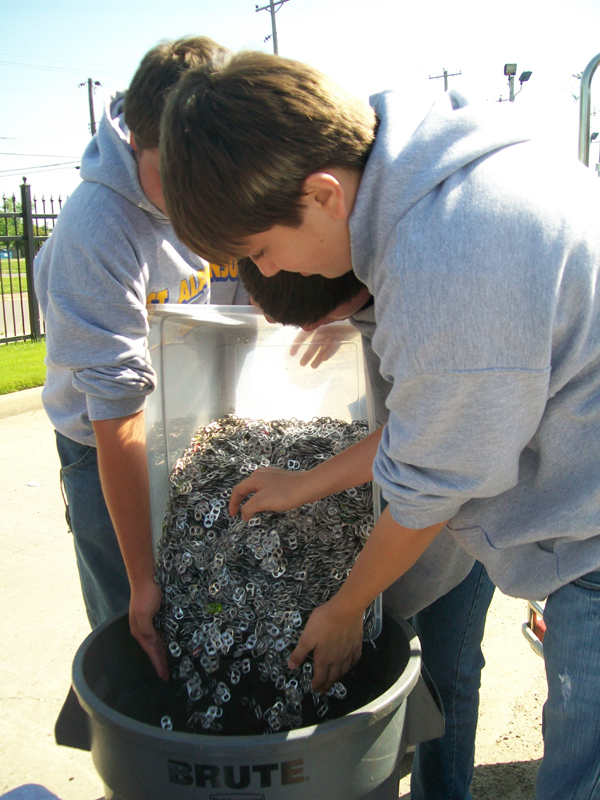 Michael Buckley in background, Jacob Wilson in front


In April of last year the 8th grade students at St. Alphonsus School, with the help of St. Alphonsus parishoner, began collecting pull tabs for the Ronald McDonald House in Memphis, TN. The 8th graders took these pull tabs with them on their recent Mobile Classroom trip. A stop was made at the Ronald McDonald House where the students dropped off four twenty-two gallon containers full of pull tabs, and were given a tour of the home. The average weekly amount brought in by pull tabs is $250. This money goes directly into the Home's yearly operating budget and enables them to continue providing a "home-away-from-home" for the children and families of St. Jude Children's Research Hospital. The students are already in the process of collecting pull tabs for next year's trip. If you would like to help us with this cause, please drop off your pull tab collections at the St. Alphonsus School office.