Community
Italians Enjoy Steak Too!
By
|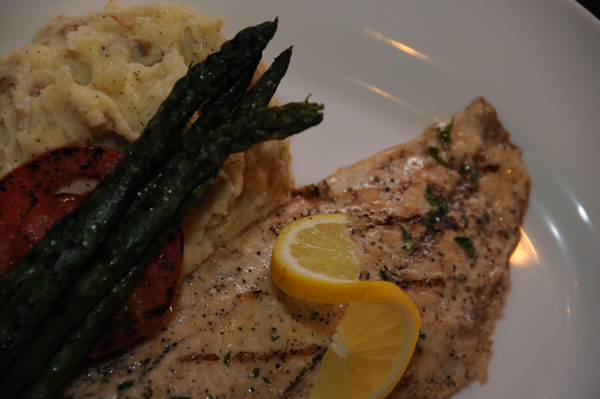 DeAngelo's Adds Steak & New Seafood Dishes to Menu
DeAngelo's Casual Italian Dining is expanding its menu to embrace their "carnivoro" patrons who can't live without steak! While keeping all the standby favorites their customers have come to love, DeAngelos will now be firing up their grill. Menu options will now include "Mike's Filet Mignon": a center-cut beef tenderloin prepared in a traditional Tuscan manner by marinating in extra-virgin olive oil and Italian seasonings, then char-grilling, then finishing with Rosemary-Chive Compound Butter. It is being offered as both a single and double cut. Specialty toppings include a choice of sauteed lump crab or caramelized onions and mushrooms. Molto bene! Also newly added are Redfish Acadiana – golden fried Redfish filets topped with a Cajun Shrimp Cream Sauce; and Redfish Limon – grilled Redfish filets with fresh herbs and lemon. Lunch offerings of fish dishes will also be available. All of the new items will be served with Roasted Garlic Asiago Smashed Potatoes and Grilled Asparagus. Delizioso!
Owner Louis DeAngelo expressed not only his feelings but those of co-owners Mike Breaux, Charles Kinsley and John O. Hearin and all the DeAngelos staff when he said, "We're thankful to the Central community for being so supportive and we're ready to take the next logical steps in the evolution of our menu. We know our commitment to the combination of original, authentic Italian recipes and the freshest meats and produce will continue to please our faithful clientele."