Health
Healthy Recipe: Chocolate Banana Bites
By
|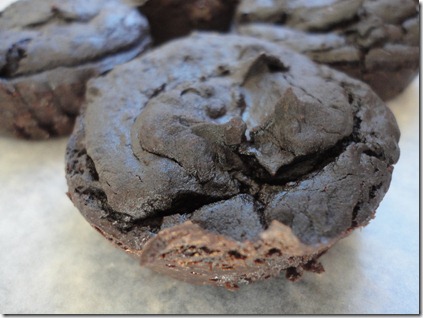 By Rachel Firmin
A few months ago, I went to my mom's Beauty Shop and brought along a couple of these Chocolate Banana Bites. I was handing them out to all the ladies for taste-testing, when one lady mentioned that she was on a diet and she really was trying to eat healthy. I smiled, said I understood and told her to have one anyway. Why? Because each of these bites are only 57 calories, contain less than 1 gram of fat, contain no refined sugars and pack 3 g of protein, but I have to warn you: I didn't tell them the secret ingredient until after they ate them all
1 15 oz. can reduced sodium Black Beans, drained and rinsed
2 ripe bananas
1 Tbsp cinnamon
1/4 cup milk
1/3 cup Cocoa Powder
Preheat oven to 350 degrees and lightly mist a large 12 cup muffin pan with non-stick cooking spray. Set pan aside. Place all ingredients in food processor and pulse until it is all combined. Scrape mixture off of sides and place 2-3 Tbsp. into each greased muffin tin. Bake for 30 minutes.
** This is important ** You must let them cool for 30 minutes before removing from the pan. If not, you'll have a spoonful of goop. Delicious goop that goes great with ice cream, but still goop none the less. After they cool, remove from pan and enjoy!
I promise you will enjoy these bites. They aren't overly sweet and do not take the place of brownies, but they are a great everyday dessert that makes you feel guilty while you're still being good!