Sports
Central Private Takes 2 out of 3 in District Opener
By
|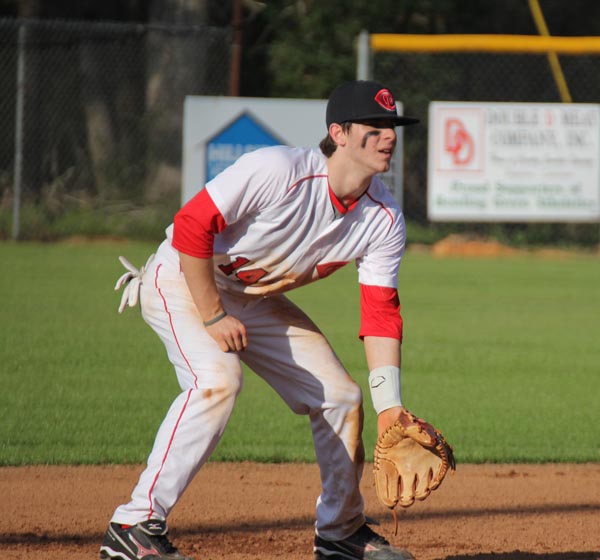 Ryan Young, Senior Shortstop
Article Submitted by Jason Kinchen
Game 1
Chase Martin 4 innings, 6 hits, 4 earned runs, 1 BB and 1K.
Grant Wideman 3 inning, 3 hits, 1 earned run and 3 K's
Brennan Fucich 2-4
Bowman 1-1 with an RBI
5-4 Loss in 8 innings
Martin had his back up against the wall to start the game with a 3 run spot in the 1st. It was good to see him battle with adversity. It was the first time all season he hasn't been in complete control. It was a good learning experience for him. He wasn't getting the first pitch strikes over like he had in the past 3 outings. However, he found his groove and settled in and gave the team a chance to win. Offensively, we left several runners on base and couldn't come through with the clutch hit. Grant Wideman came in relief and pitched lights out giving our team a chance to stay in the game. Good to have a guy that can come in and shut the door and work quick. In the bottom of the last inning, with a runner at 1st, we botched a tailor made double play that put our backs against the wall. Silliman ended up winning the game. It was a loss that I will take full responsibility for.
Game 2
Brennan Fucich 7 innings, 6 hits 3 earned runs, 2 BB and 9 Ks
Ryan Young 2-3 RBI
Seth steven 1-2 with a triple and 2 RBIs
Jonathan Nicosia 1-2 with a home run and 2 RBIs
7-3 WIN
Sticks woke up mid-way through the game giving Fucich a chance to earn the W. Brennan was in control from start til finish. When he throws his 3 pitches for strikes, he is tough to beat. Stevens triple and Nicosia's bomb gave our hitters the boost that was needed.
Game 3
Blake Chelette 4 1/3 innings, 3 hits, 2 runs, 4 BB and 4 Ks
Grant Wideman 2 2/3 innings, 1 hit and 2 K's
Hunter Wallace 2-3
Ryan Bowman 1-2 with an RBI
4-2 WIN
Chelette is a battler and gives it his best each time he takes the mound. He was up and down, in and out of the zone for the majority of the night but his stuff was good enough to keep the hitters guessing. I want to see him improve on his command the next outing he has. Grant Wideman came in and again shut the door on their hitters by working quick and filling the mitt up with strikes. He was a key part to us winning the series versus Silliman.