School
CMS Announces Science Fair Winners
By
|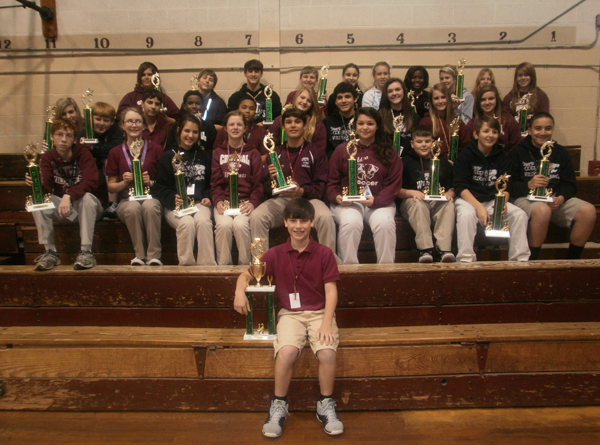 Submitted by Susan Watts
Central Middle School held their Science Fair on February 10, 2012. The science fair was a huge success with many students earning trophies in several different categories. The overall winner was Cameron Wethey.
The winners by category are as follows, for 8th grade: Physical Science: 1st place- Lucas Carraway, 2nd place- Brent Schyler, 3rd place- Lucas LeCoq; Engineering: 1st place- Taylor Schlatre, 2nd place- Jack Alderman, 3rd place Morgan Negroni; Life Science: 1st place- Tad Richard, 2nd place- Griffin Smith, 3rd place- Micah Fontenot; Earth and Environmental Science: 1st place- Sarah Jones, 2nd place- Jordyn Graham, 3rd place- Kathryn Mancuso; Behavioral and Social Science: 1st place- Kimberly Braud, 2nd place- Alexis David, 3rd place- Morgan Thomas
7th Grade: Physical Science: 1st Jared Elliot, 2nd – Savannah McCarty, 3rd – Brady Jones; Life Science: 1st Jayce Hamilton, 2nd Kam'ron Bihm, 3rd Sarah Batrous; Engineering: 1st Alexis Taylor, 2nd Vaylen Clark, 3rd Kelsie Bourgeois; Earth/ Environmental: 1st Eric Grimmer, 2nd Darrian Bozeman, 3rd Coby Fry; Behavioral: 1st Destinee White, 2nd Sarah Wells, 3rd Annie Gonzalas.