Business
Acupuncture Now Offered at Lane
By
|
Submitted by Julie Madere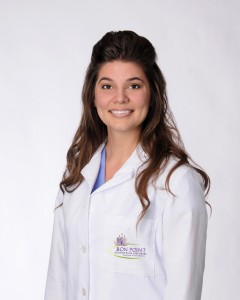 Lane Regional Medical Center welcomes Ashley Johnson, Licensed Acupuncturist (pictured above). Johnson recently founded Bon Point Acupuncture and Herbs, located at 4710 McHugh Road, in Zachary.
A native of Zachary, Johnson attended the Texas College of Traditional Chinese Medicine in Austin where she received her Masters Degree in Oriental Medicine. She is board certified by the National Acupuncture Licensure Board, National Certification Commission of Acupuncture and Oriental Medicine, and in the state of Louisiana. She is specially trained in Chinese Internal Medicine and Gynecology.
"Traditional Chinese Medicine has been practiced for thousands of years to help restore the body to its natural state of good health," says Johnson. "I help patients with pain and stress everyday and treat a wide range of medical conditions using Acupuncture, herbal medicine, Tui Na acupressure, and nutrition."
A partial list includes: Musculoskeletal, Neurological, Gynecological, Respiratory, Gastrointestinal, and Other: Smoking cessation, High/Low Blood Pressure, Chronic Fatigue, Adjunct Therapy for Chemo, Addiction, Anxiety, Depression, Skin Disorders, Autoimmune, and Chronic Disease Management.
To schedule an appointment with Ashley Johnson, please call Bon Point Acupuncture and Herbs at 658-6624.