School
Groundbreaking Ceremony Kicks Off New School Construction
By
|
By Dave Freneaux
The crowd which gathered Monday to witness the official "Groundbreaking" of the new Central Schools included School Board members, principals, teachers, legislators, City of Central officials and many more. Held at the newly acquired property on Sullivan Road, the event marked the beginning of the construction process targeted to complete the Intermediate School by September of 2011 and the Middle School by January of 2012.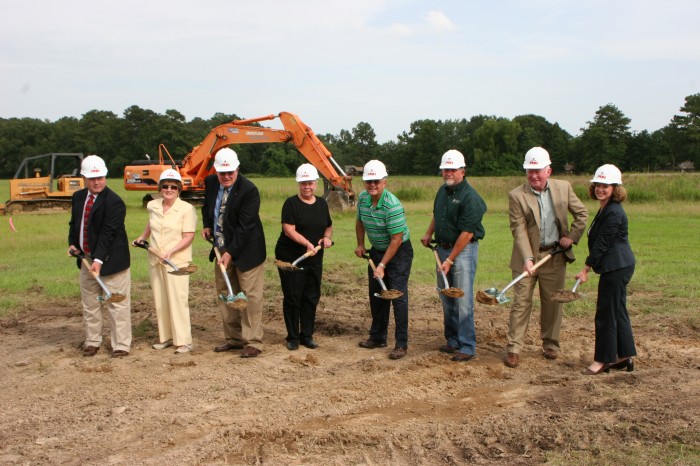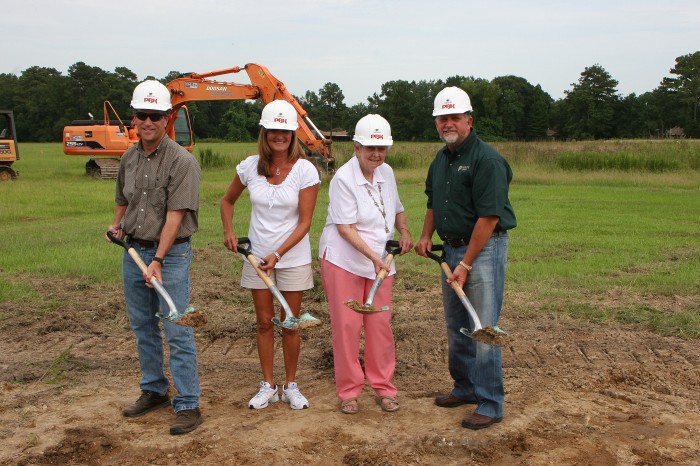 The top photo includes School Board members G. David Walker, Ruby Foil, Jim Gardner, Sharon Browning, Russell Starns, and Will Easley. School Superintendent Mike Faulk and City Attorney Sheri Morris were also present.
The bottom photograph includes some people who played an important role many years ago in promoting the concept of a school system for Central: Jon Simmons, Wyndi Bonvillain, Lee Rome, and Russell Starns.