Community
Central Citizen to Enter Hall of Fame
By
|
Arthur Hardy, Chairman of the Warren Easton Hall of Fame Selection Committee, has announced the selection of longtime educator and Central citizen, Lee M. Faucette, Jr., for induction into the Warren Easton High School Hall of Fame. The New Orleans based Warren Easton is the oldest public high school for boys in Louisiana.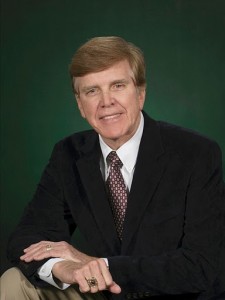 Lee Faucette was selected for his "… outstanding contributions to the community and the education profession…," says Hardy, Ex-Officio Member of the Board of Directors of the Warren Easton Charter School Foundation, Inc.
Faucette served as principal of St. Gerard Majella School in North Baton Rouge and was the first principal of Baton Rouge Magnet High School. This selection is somewhat unique as it is Faucette's second hall of fame selection, having been inducted into the Baton Rouge High School Hall of Fame in 1981 for leadership in establishing the highly successful magnet program at the East Baton Rouge landmark school. Mr. Faucette currently supervises LSU student teachers as they practice teach in three EBR schools: Broadmoor High, Central High, and Westdale Middle School.
Faucette will be honored during Hall of Fame ceremonies at 7 PM, May 14, 2010, at Warren Easton. The school, originally named Boys High, is the oldest public school for boys in Louisiana. The school's roots date to1845 and its predecessor school. Warren Easton has been at its Canal Street location since 1913.
Among Lee Faucette's achievements are the following:
*LSU Honor Graduate, 1962;
*Chosen by Jaycees as Louisiana's Outstanding Young Educator, 1968;
*Appointed First Principal of Baton Rouge Magnet High School, 1976;
*Established Magnet Curriculum (selecting faculty and recruiting student body), 1976;
*Co-founded (with John Dobbs), Baton Rouge High's FM radio station, WBRH, 1977;
*Charter Member of the Louisiana Association of School Executives, 1978;
*President, Louisiana Association for Supervision & Curriculum Development, 1980;
*Inducted into Baton Rouge High Hall of Fame for Outstanding Leadership, 1981;
*Principal, St. Gerard Catholic School, Baton Rouge, Louisiana, 1995-1997;
*Co-founder of the New Orleans Lakeview Ramblers Association, 1999;
*Usher, St. Alphonsus Catholic Church, Greenwell Springs, Louisiana.