Announcements
In Memoriam: Pamela Moseley
By
|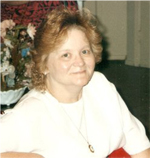 Pamela Gayle "Pam" Harrington Moseley, born November 4, 1951, passed away on March 27, 2014 at Ochsner Medical Center in Baton Rouge, La. A memorial service was held on March 29, 2014 at Seale Funeral Home in Central, La. Pam was a resident of Walker, but grew up in Central. She graduated from Central High School in 1969. Pam worked for the State of Louisiana and retired from Farm Bureau.
Pam was preceded in death by her parents Clyde 'Roy' Harrington and Daisy Mae Ellis Harrington, and by her husband Larry Moseley. Pam was survived by her siblings, Cheryl Lynn Hill, Mike Harrington, and Joy Moosavifazel; aunts, uncles, and many nieces and nephews.
Pam was a kind and loving person who always put the needs of others ahead of her own. She dearly loved her dogs, Chelsey and Fletcher. Pam was a devoted country music fan. She will be missed dearly by both her family and by her many friends.