Announcements
Katherine Kolb and David Neal, Jr. to Wed in New Orleans
By
|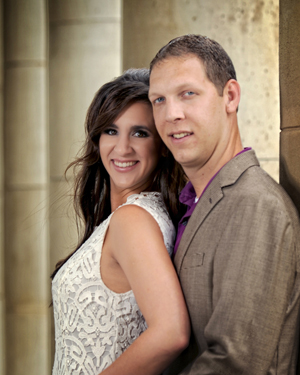 Katherine Merritt Kolb, of Central, and David Mark Neal, Jr., of Gonzales, will marry in a 6 p.m. ceremony May 10, 2014 at Rayne United Methodist Church in New Orleans, La.
The bride-elect is the daughter of Susan Kinsley Kolb and the late Hubert F. Kolb, Jr. of Central, La. She is the granddaughter of Mrs. Sue Don Kinsley of Central, La. and the late Charles T. Kinsley, Sr. and the late Hubert and Pearl Kolb.
The bride-elect is a graduate of Central High School and Aveda Institute. She is currently employed at Armstrong McCall.
Her fiancé is the son of David M. Neal, Sr. and Sharon Neal of Gonzales, La. He is the grandson of Flavilla Pearson of Ripley, West Virginia and the late John Wesley Pearson and Geneva Neal of Evans, West Virginia and the late Bill J. Neal.
The groom is a graduate of St. Amant High School and West Liberty College in Wheeling, West Virginia. He is employed with Ikaria.
An engagement party was held at the home of Mr. and Mrs. Jeremy Kolb in Denham Springs, La. and was hosted by family and friends.