Sports
CCA Cheerleaders Take 1st at JamFest
By
|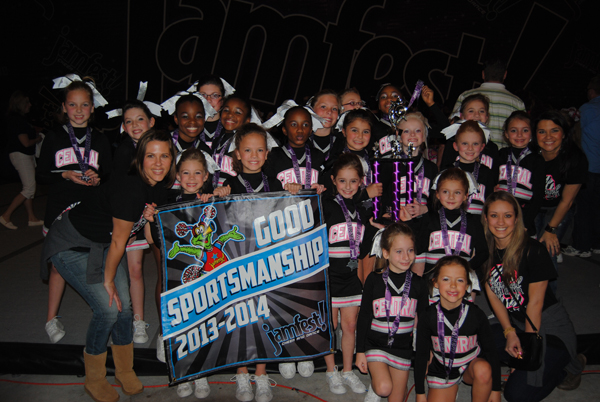 Submitted by Central Community Athletics
Top Row-left to right: Kate Hill, Allison Stuckey, Menyon Brister, Hannah Brazel, Madison Brister, Rayna Brazel, Madeline Mizell, Brittany Maryland, and Danielle Satterwhite; Second Row-left to right: Coach Mindy Callender, Rylee Vickry, Kate Miers, Amari Rowe, Kenleigh Perrin, Kailey King, Nadalyn Chambers, Addyson Daigle, and Coach Kristin Perrin; Starting after the sign: Kenley Boudreaux, Juliana Broussard, and Coach Autumn Rounds; Bottom Row: Kaitlyn Smith, Camryn Callender
Central's newest rec cheerleading squad from Central Community Athletics took home first place in the Level 2 Youth Rec Division and the "Good Sportsmanship Award" at their very first competition on Saturday, February 1st at the JamFest Competition at the Baton Rouge River Center. Many thanks to our awesome parents. and special thanks to Miss Autumn Rounds, Head Coach, for her time, dedication, and awesome choreography!