Community
Wisteria Lakes Receives This Month's "Featured Landscape" Award
By
|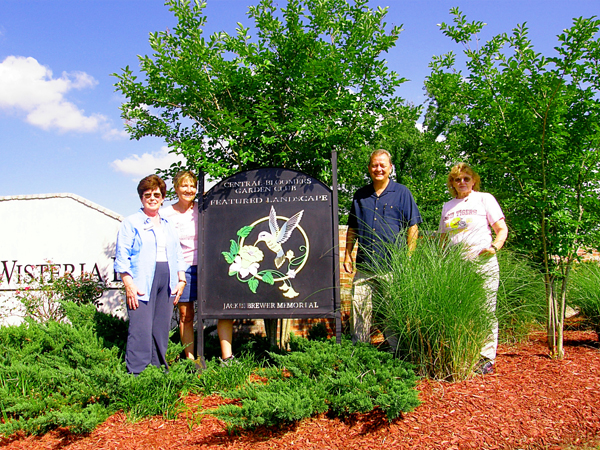 Central Bloomers Diane Bezdek, Bren Truett and Jean Barnard present the Jackie Brewer Memorial to Wisteria Lakes homeowners association president Glenn Murphy.
Submitted by Bren Truett
The Central Bloomers Beautification Committee proudly presents this month's "featured landscape" award to the Wisteria Lakes subdivision located on Sullivan Road. Your eyes flow from the colorful crepe myrtles, stately magnolias, red Knock-out roses and graceful abelias that are planted in the boulevard center, to the brick and stucco entrance sign itself. It is beautifully surrounded by matching crepe myrtles, evergreen junipers and varying heights of ornamental grasses. Lengthy continued coverage across the frontage brings in graceful elm and cypress trees. Lovely, young live oaks in the median help foresee a grand future. The Jackie Brewer Memorial was established to acknowledge those who help the City of Central to "grow beautifully" and we believe the Wisteria Lakes subdivision has done just that!