Arts/Fun
Local Actor Appearing in Series Subrosan
By
|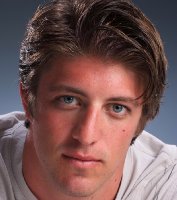 ZACK PAYNE a CENTRAL resident will appear in the mystery thriller 'Subrosan' premiering Thursday April 26th at 8PM on Youtube and premium Video on Demand outlets. ZACK PAYNE plays the character Zack St. Germain. Zack Payne's character will be introduced in EPISODE 2. www.subrosan.com
The series centers around Ray Roche, a street hustling bootleg private eye from New Orleans who becomes embroiled in secret society intrigue. With the help of an obsessed college student and a gentle but tortured priest, he risks everything to infiltrate the sub-rosa culture of power elite.
Ray is trying to make ends meet picking up under-the-table PI gigs. He's fighting personal demons and soon enough faces very real demons.
Indiscretions by one Senator Leonard Elbertson act as the catalyst, bringing everything crashing down for Roche. It's all he and his loveable but deadly sidekick Bear can do just to survive the fallout.
Other characters include Zach St Germaine, a sexy college jock who gets tangled up with the Senators daughter, and Father Owen who learns he cannot stand aloof from the dark forces that are rising.
With a planned run of five seasons and a large ensemble cast, Subrosan is a mystery/thriller set in modern day Louisiana. The production will air an edited-for-content version on Youtube. The uncut version (rated R) will distribute via premium VoD channels.
Zack is the son of Jay and Lisa Payne of Central. Zack is a 2008 graduate of Central High School and currently a Jr. at LSU. For other information on Zack Payne check out his Imdb page http://www.imdb.com/name/nm4427208/