Community
Cooking in Central – Good as Ever
By
|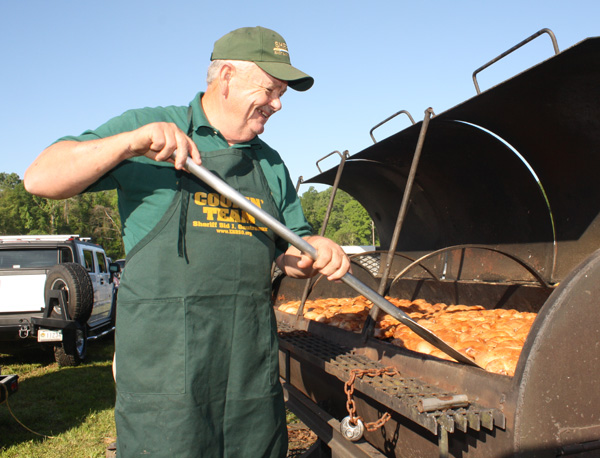 Photo by Expressions Photography
With an estimated attendance at this year's event upwards of 9,000, Cooking in Central 2012 was a huge success. Friday night's 5,000 pound crawfish boil and concerts attracted an estimated 3,500 visitors, and Saturday's cookoff, auctions and performances drew another huge crowd throughout the day estimated at well over 5,000.
This year's event grossed over $218,000 and netted after expenses over $190,000 to support charitable efforts. Both of these numbers exceeded 2011's effort. The beneficiaries of Cooking 2012 are all Central public, private and parochial schools, the Disabled Veterans Fund, the Central Community Assistance Foundation, and improvements to the new Cooking in Central site on Blackwater Road.
Saturday's cookoff produced and sold almost 2,000 chicken quarters, over 1,700 pounds of various barbecued meats and almost 500 gallons of jambalaya. Local school and private groups performed throughout the day while the guests feasted and the silent and progressive auctions were held. The day's activities culminated with the $10,000 raffle drawing and the live auction. Young visitors this year were treated to inflatables, a rock wall, games and a dunking booth.
On behalf of Cooking in Central, a heartfelt thanks goes out to everyone who helped put on the event and to all who made time in their lives to come out and enjoy the weekend and support this great cause. Cooking Board President Louis DeJohn added "It took a lot of hard work from a lot of people and could not have happened without the attendance and support of the community. We appreciate every one of them."